Stereolithography (SLA) belongs to the VAT polymerisation category of 3D printing that utilizes light-curable thermoset resins to build parts. It is a powerful additive manufacturing technology that produces extremely accurate and high-resolution parts that are capable of being used directly in end-use, low-volume production, or rapid prototyping. The main advantage of SLA is its ability to produce smooth finished parts and less wastage of material.
Nowadays, the SLA process can be used in various segments and applications for both consumer and industrial 3D printing.
Desktop 3D printing
Desktop 3D or consumer SLA printing targets hobbyists and small-time manufacturers with small 3D printers. The build size is small and the printer is not very expensive. It lets the consumers or hobbyists experiment with their CAD designs and print prototypes with good detailing.
Features
Price: The printer's price may start with already 300€. Compared to its counterparts like FDM and MJF, which are also mainly used for prototyping, SLA is expensive but offers good detailing.
Build volume: Consumer 3D printers are designed to produce small parts and small batches. Hence, they are called mini versions of their industrial counterparts. The size of print on average is medium and at 145 X 145 x 175 mm.
Materials: Even though the printer is small, its material space extends to resins that are used in making clear, tough, dental, flexible parts also. The most common materials for desktop 3D printing are PC like, ABS like, EPU resins. Many cheap materials are available in the market even for a price of about 15€ per 500 ml.
Resolution: The usual resolution of a desktop 3D printer is excellent for the price and the layer thickness is about 25-200 microns. It falters a lot with repeatability.
Weight: The weight of a desktop SLA printer weighs less than 10 kg making it very portable.
Applications
Generally, desktop SLA 3D printers are neither powerful nor efficient enough to be used for rapid prototyping in industrial applications. Yet, they are able to produce parts that can be used as dental implants, flexible parts, castable and also tough parts. The resolution of desktop SLA is low compared to industrial and hence requires post-processing and for a complex design, the complete time taken to finish the part can be several hours.
Limitations in terms of build size and time mean that consumer 3D printers are best used in homes.
Limitations
Less build volume: The build volume of desktop 3D printers rarely exceeds 150 x 150 x 150 mm. This limits the printer's applications to small-scale objects.
Low repeatability: Desktop 3D printers usually print at high definition and are almost similar to industrial printers but they cannot achieve the same definition on repeated use.
Less selection of materials: Consumer 3D printers can use only a handful of resin materials for printing.
Slow printing speed: Slow printing speed and frequent printing errors are major challenges to the widespread adoption of 3D printing.
Low accuracy: Although accuracy is gradually improving with each generation of desktop SLA 3D printers, it remains low when compared with professional 3D printers. This limits the complexity of objects that can be printed.
Industrial 3D Printing
Industrial 3D printing (also called "professional 3D printing") is the industrial-grade counterpart to consumer 3D printing. Industrial SLA machines stand out in terms of build size and the accuracy with which they print parts.
Features
Price: Professional SLA 3D printers are used for many industrial grade and medical grade parts. They must also be capable of printing large assemblies efficiently and with the best precision and hence are expensive. The build material is expensive too which makes any project with industrial 3D printing at least 10 times costlier than consumer printing.
Build Volume: Build volume is a significant consideration in professional 3D printers as it determines the largest part that can be built at once. Large assemblies can be built easily with industrial printers. The build size is very large and varies from 2100 x 800 x 700 mm depending on the printer.
Materials: Industrial SLA printers can print with more materials than desktop SLA. Most manufacturers have their own specially engineered portfolio of proprietary materials. The wide range of available materials means end-users can select the material that fits their printing requirements. It supports all the materials supported by the desktop SLA and many extra materials like True Silicone and industrial-grade resins.
Resolution: Resolution usually refers to the minimum thickness of the build layer. It is a key requirement for professional applications. Professional printers can print at resolutions as low as 50-100 microns. High-end production-grade printers can even print layers just 25 microns thick.
Applications
Industrial SLA is the prime choice for applications where precision and smoothest surface finish are the top priority. The big build size also allows for big machine components to be manufactured. Some of the common industrial SLA applications include:
General applications
CAD verification models for aesthetics and proof-of-concept models
Models for wind tunnel analysis
Functional prototypes for form and fit testing
Transparent parts
Complex assemblies
A large batch of parts
Mass customization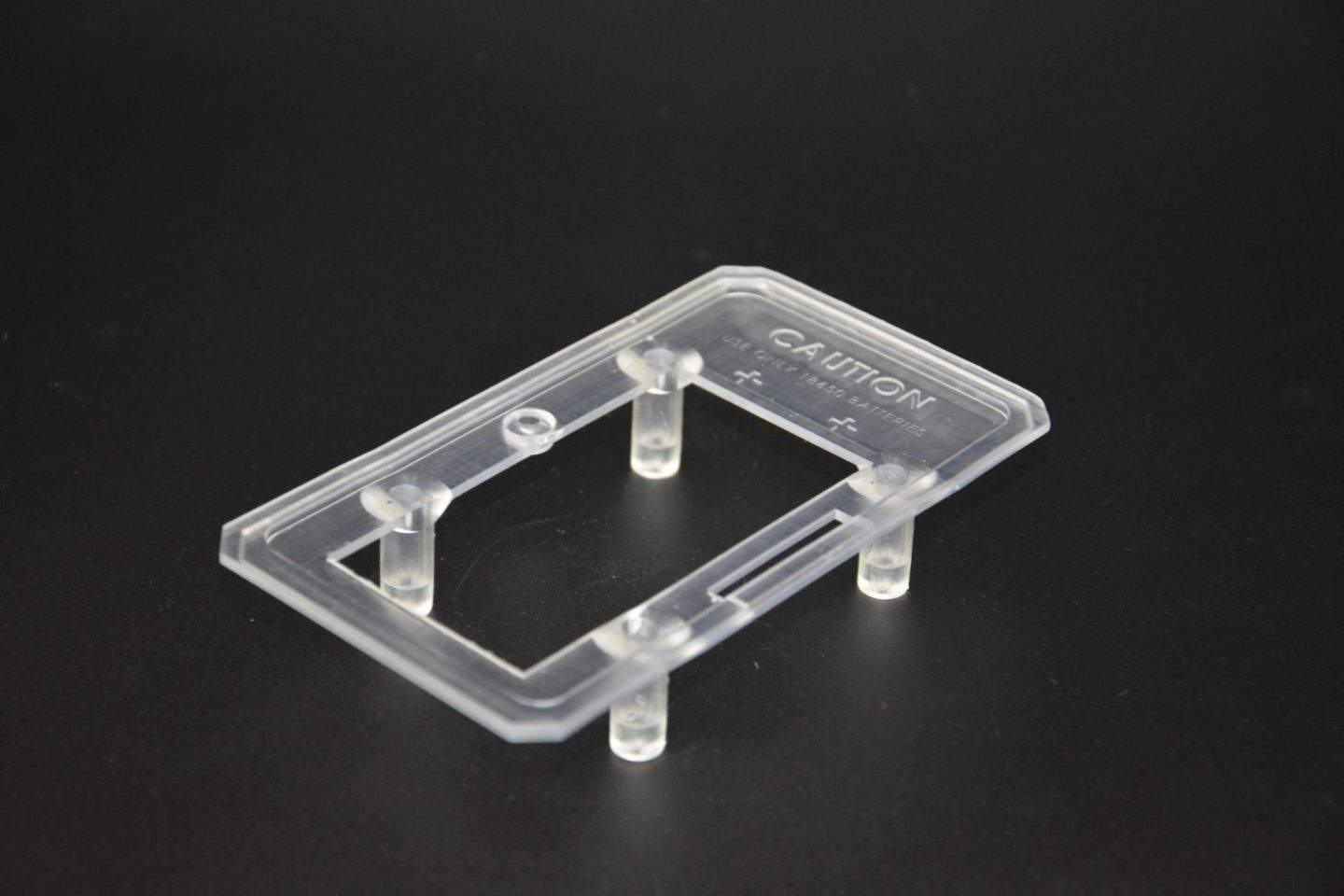 Tooling and patterns
Injection moulding tools, moulds and dies
Investment casting patterns
Assembly jigs and fixtures (customised)
Vacuum casting master patterns
Medicine and biocompatible materials
Surgical tools/guides
Dental appliances
Hearing aids
Food grade products
Limitations
Expensive printing
Expensiveness in printing arises due to the high machine cost, plus the expensive build material. There are other processes like SLS which are almost on the same price level and also offer different materials.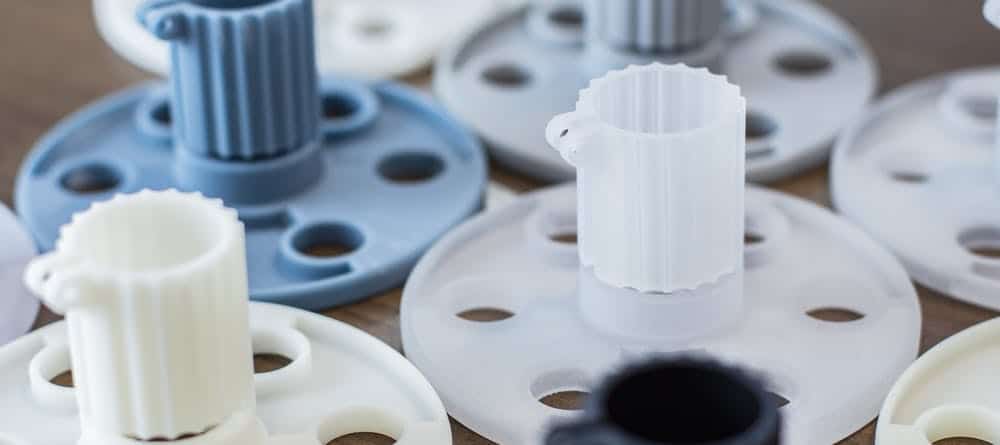 The major difference between desktop and industrial SLA
The main advantage of industrial printers is their precision and tolerances. A good industrial printer can print the same part repeatedly and achieve the same result every time. This is the main reason why the companies pay huge amounts for professional SLA printers, as they want the equipment to be consistent and dependable.
Desktop printers may offer high resolutions but are inconsistent. One cannot expect it to print with similar characteristics as it printed the first few parts.
Conclusion
The table below gives a brief summary of both types of printers.
| | | |
| --- | --- | --- |
| | Desktop 3D Printing | Industrial 3D Printing |
| Price of printers | € | €€€€ |
| Build volume | 145 X 145 x 175 mm | 2100 x 800 x 700 mm |
| Resolution | ~25-200 microns | ~25-100 microns |
| Speed | Medium | High |
| Accuracy | Medium | High |
Xometry Europe offers fast, reliable, and highly accurate Industrial SLA 3D printing services. Through our Instant Quoting Engine and our network of over 10,000 manufactures, we ensure that you experience a seamless part production process, from quoting to doorstep delivery.
推荐阅读:专业3D打印服务