2021 is just around the corner. From 1 January 2021 the UK will not be a member of the EU customs union, single market and VAT area.
Our customers ask us what it means for ordering custom and serial parts from the EU and how it would affect their parts price, in particular VAT and customs duties.
Tax and Custom Implications for Our Customers in the UK
Ordering Parts from Xometry Will Be as Easy as It is Now
For our UK customers, no VAT will be applied when ordering on our website.
The British VAT might apply when your parts enter the UK.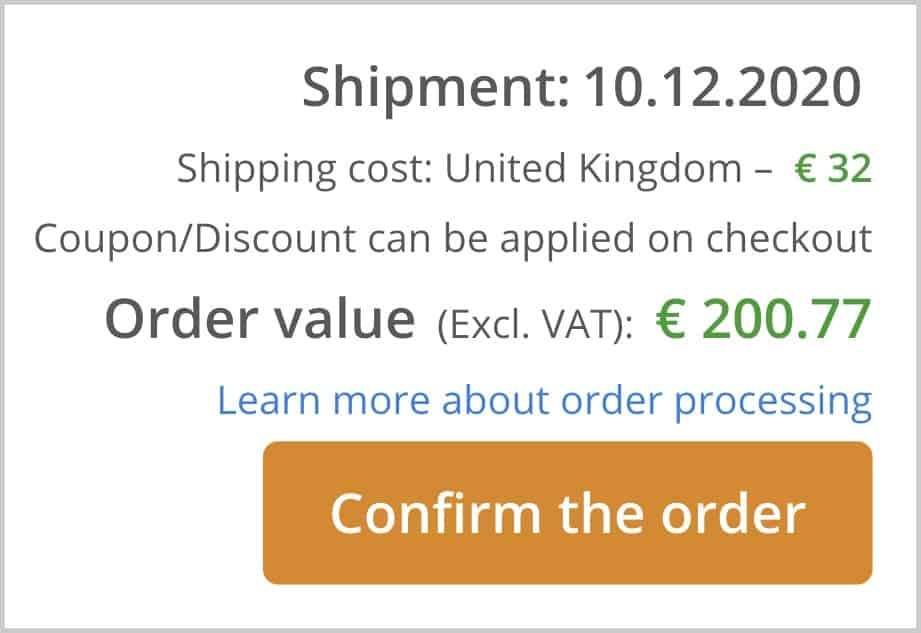 Customs Duties for the Parts Imported from the EU
For any goods imported from the EU to the UK, the UK Global Tariff will apply from 1 January 2021.
The Tariff depends on what project you are ordering your parts for. According to the information that we have the rate in most cases is 0-1,75%. For some products, the rate may be 5-10%.
For example, if you order parts for most kinds of machinery the applied UK Global Tariff is 0%:

When you need parts for air conditioning machines, the Tariff is 2% (which is simplified and still lower than the Common External Tariff of 2.7% which is applied now):

How to Find Out Your Rates
You can use the UK Global Tariff tool to check rates that will apply to goods you import from 1 January 2021:
Just open the website, click on Start now;
Enter the commodity code of your product or just describe it.
You will see the future rate as well as the difference between what you pay now and what you'll pay from 1 January 2021.
Xometry is Always at Your Disposal
We will follow the situation and advise our customers on the best practices to make sure that all the projects run as smoothly as before. The UK remains an important market for Xometry. We have employees in the country that are ready to support you in case of any questions. Feel free to reach out to us.